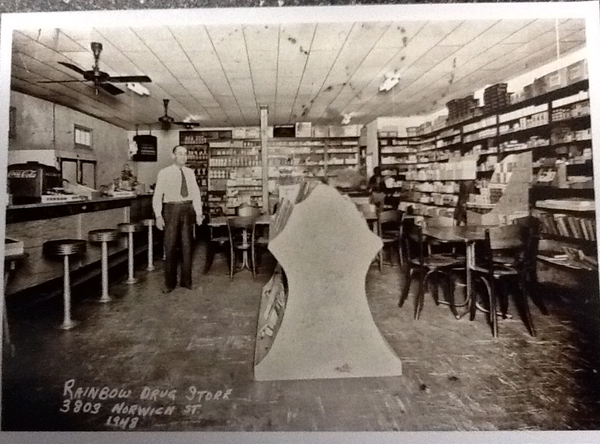 Rainbow Drug Store opened in the 1940's on Newcastle Street in Downtown Brunswick, where it remained for a decade until relocating to the ARCO area of Brunswick in the 1950's. Rainbow's current owner, Richard Griffis, Jr purchased the business in 1976 and moved it to its existing location on New Jesup Highway in 1985.
Rainbow Drug Store has adapted over time to meet the needs of the local community. At its location on Norwich Street, Rainbow sold ice cream to customers while they waited for prescriptions to be filled. When the store moved to its current location in 1985, it expanded to variety store carrying everything from jewelry to tackle boxes while still meeting your prescription needs.
Today, Rainbow Drug Store is a total healthcare service facility. We carry a full inventory of prescriptions and over-the-counter medicines, as well as vitamins, diabetic supplies, ostomy supplies, wound care, and durable medical equipment.
We are glad to help you with any of your questions or needs. If we don't have what you need in stock, we can order it for you. Of course, we haven't taken all the great tasting things out of Rainbow Drug Store, so enjoy a Coca-Cola and some sugar-free candy next time you stop by.